Work less. Close more.
Sick of getting cases that go no where? Our case assessment technology will get your cases done.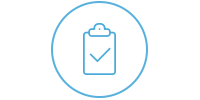 Easy Process
Signup, be approved, and manage all your clients under one master account online. Pre-qualify each case in 3 minutes. Fully apply in less than 20. Close more cases. Welcome to the future of Personal Injury.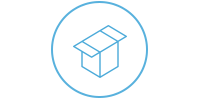 Expand the box
Our advanced technology platform runs your cases against all of our case analysis in real time. That means your cases get done. And don't worry about holding it all in your head. We make it dead simple.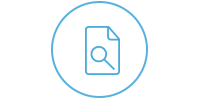 Total transparency
You will always know if your client cases are winners quickly and we will close reliably, each and every time. You will always now what documentation is needed and the fees you can charge.
How It Works
1. Create
Sign up for your lawyer account in minutes, be approved within 24 hours, and apply for your clients the same day.
2. Close
Our simple system walks you through to a fast close with a discreet process where you own the client.
3. Earn
You get paid through the insurance company, which is enabled by our best-in-class internal efficiency.
They case asses fast and they do what they say they're going to do.
- Steve O, Sandy, UT
Your client needs a lawyer for a specility you don't service?
We provide a unique service for our lawyer network that will help you service more of your clients and earn more.
Contact Us to find out More →
Your client needs a Lawsuit Cash Advance?
We will soon provide a variety of consumer products. Learn more about where we're headed coming soon in 2016.
Learn More →
Common Questions
How do you work with lawyer's?

We built our application from the ground up to allow lawyers accounts to manage multiple clients profiles at once. This makes it incredibly easy for lawyer's to bring their client base to How's My Case, giving the clients a simple process and the fastest closing times possible.

Do you interface with them directly or through me?

How's My Case understands the clients is the lawyers's customer. We try hard not to get in between that relationship. No communication actually occurs between How's My Case and the end customer. We make the documents as minimally branded and least invasive as we can.

What do you need from my clients?

We need similar documentation that a client would need if they came to us directly. We only require these items to assess the case and help you with managing the process.
Do I need to be a licensed attorney?

All state require a license to practice law. You can have your paralegals or office staff use our software. We will verify your licensing for required states as part of your signup process as a lawyer.

Can I negochaiet my own fees?

Yes, you can. You have the ability to negotiate with your client on fees, but the total fee between How's My Case and you is hard capped. Fee caps vary by program, but this will be clearly designated for lawyers when they are applying. This approach gives you flexibility to modulate up and down, but ensures all customers receive a fair and compliant total fee.

How do I get paid in the transaction?

You get paid directly from the insurance company. We calculate fees as part of the closing package and net them out of the final amount released to the clients. You recieve those funds when the transaction completes.

Who can I talk to for support?

We're standing by. Please call 1-888-704-9777, support@howsmycase.com, or live chat with us if you need help at any point.
Why How's My Case?
Simple Process
Our technology allows your breeze through the case assessment process on behalf of all your clients.
Centralized Processing
Use our technology to manage all your clients and process files.
Unmatched Transparency
You'll see into every piece of the transaction and we'll never surprise you with bad news.
Ready to close your toughest cases?
Easy to use. Non-standard. Always reliable.
Start Assessing →