Mission
How's My Case is the best way to get a personal injury case assessment.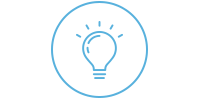 How's My Case has brought together the best people and most advanced technology to reimagine the entire legal process from start to finish.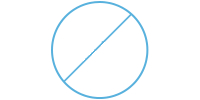 How's My Case's peronal injury case assessment process was built from the ground up to be simple, fast, and reliable.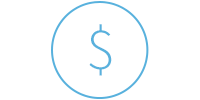 How's My Case leverages technology and data to drive unmatched results for personal injury victims.
"What if Silicon Valley reimagined the personal injury process from the ground up the right way?"
We asked ourselves this very question in late 2013 and realized peronal injury case assesment was broken. It was hard to believe that an industry so massive and vitally important could continue to function with virtually no innovation.
We decided to fix it. How's My Case was born.
We brought together the best technology, operations, and data to build the next generation case assesment platform. This meant rethinking customer acquisition, user experience, case analysis, underwriting, operational efficiency, automation, consumer brand, and more.
Fundamentally, we believe a technology-enabled marketplace that brings together lawyers and the injured is the future of case assesment. By combining our platform with a world-class entrepreneurial team, we've made that future a reality.
Welcome to How's My Case.
Value
How's My Case delivers best-in-class value to both sides of its marketplace for lawyers and clients.
| | | |
| --- | --- | --- |
| Case assessment before you meet with an attorney | Access | Attorney complete picture of case file |
| Absolutely dead simple online consumer experience | Simplicity | Turnkey personal injury that only takes a few clicks |
| A lightning fast process to complete case assesment in minutes | Speed | Significant volumes to achieve scale and results quickly |
| Process, rates, and status are 100% clear at every moment | Transparency | Objective data-driven case decisioning and case process |
| Trusted partner in a life alertering events | Reliability | High quality standards enabled by automation and technology |
Culture
How's My Case is all about culture. It defines who we are, how we run the business, and what our customers feel.
01

Great people are key

02

Always be improving

03

Innovation at our core

04

Simple and scalable

05

Total team effort

06

Relentless execution

07

Find a way to win
Leadership
How's My Case has been fortunate to attract some of the best entrepreneurial and legal minds on the planet.
Sharen H. Ghatan
Co-Founder, CEO
Serial entrepreneur. Founder of California Legal Counsel. Over 15 years experiance in criminal defense and personal injury litigation. BS in Political Sicense and Juris Doctor Degree.
Andrew Sterling
Co-Founder, Developer
Developer and founder of several startup companies with over 100M in gross sells.